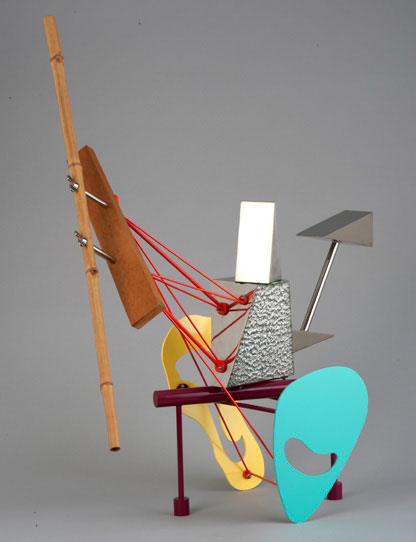 EVERYTHING IS A TEAPOT
Echo Park sculpture legend Peter Shire on sex, socks and ceramics.
FAMOUSLY ASSOCIATED WITH THE MEMPHIS GROUP, the influential design collective founded in Milan, and currently working out of his Echo Park Pottery studio in Los Angeles, Peter Shire has been around the block a few times. Unique "post-pottery" pieces, drawings and public sculptures have been among his highly coveted objects of innovative design since the early '70s. The artist recently told me his dirtiest joke and generously answered my
questions for what was likely his millionth interview.