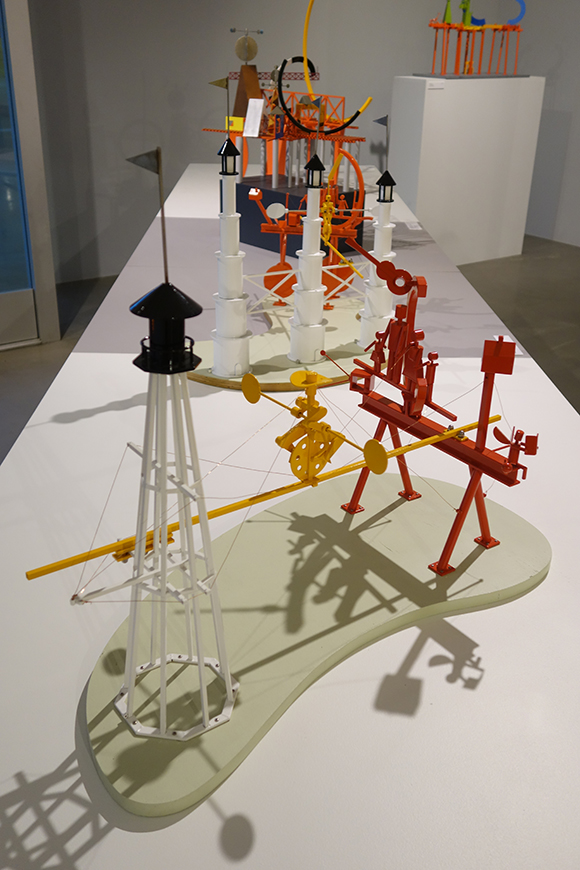 Los Angeles
November 18, 2014
Peter Shire: Teapots, Public Art, and a Life in Design
Mimi Zeiger
On the day I arrive at Peter Shire's Echo Park studio, a pile of fall fruit perches on a countertop. Bright orange persimmons and crimson pomegranates compete with the full spectrum of riotous color in the artist's workshop. Racks are filled with multi-hued ceramics, and metal sculptures powder-coated in vivid green, blue, and violet hang from the ceiling. And then there's Shire himself. He's dressed in a tangerine t-shirt, a red apron, gray shorts, and lime and purple striped socks.
Shire celebrates the clash. Indeed, he collages colors and geometries. More importantly, his work is positioned at the historical clash between industrial design and craft, a border territory so central to Modern design and architecture. What's remarkable about his outfit and what's remarkable about Shire's work, isn't the unflinching combination of shades and stripes, but the natural ease and wit underpinning his designs.